Manager Football 2012
is the best
free online football management game
where you play as the
manager of a football team
and control every single detail to make your team the winner.
CLICK HERE TO PLAY
Manager Football 2012 is certainly one of the games of the sector better structured, especially in terms of economic management
. As president of the team you worried about buying and selling players, tactics and contracts, without forgetting sponsors and fans.
After choosing
the name of the manager and the team that you are going to form
, you will enter into the action from a low division: you will then arrange friendly matches to begin to gain points and climb the charts.
Into the team you'll find
twenty players with unique personal characteristics
: from these "skills", expressed in numerical values​​, you will have to understand the best role for each one.
Equally important are the other professionals
: the coach, assistant coach, physiotherapist, athletic trainer, doctor, etc. ...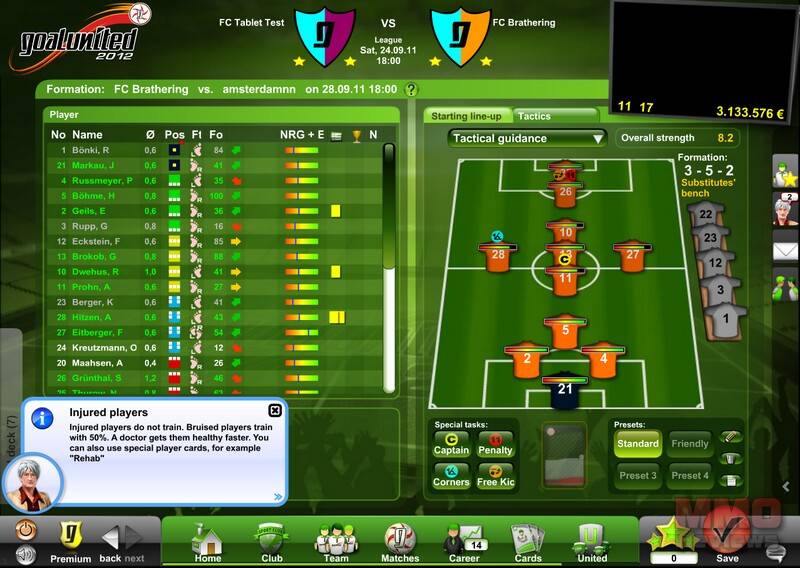 In Manager Football 2012 you will play every 3-4 days in a round of 12 teams, but
more you will go up of level and more will be the matches in which you will participate
. At the end of each season promotion and relegation will determine the framework of the new series. In the middle there are also friendly and cup matches nationwide.
One of the many variables which you must take into account concerns
the finances of your team that you'll increase winning the various matches
.
In Manager Football 2012,
players can be buy and sell
, but in this case you can not do it directly to a team, but you will need to sell him before to a broker which will place him on the market.
HAVE FUN WITH MANAGER FOOTBALL 2012!